It's Pictionary you can play with other people! I love it.
LOVE IT. My kids love it. My husband loves it, although he is in the habit of drawing six red circles for "peaches." Seriously.
The 8 year old though, is a much better "drawer" than the husband. (That's what we call ourselves, draw-ers!) She does pretty good considering we are all playing on either an iPhone or an iTouch.
Anyway, if you haven't downlaoded it yet. DO IT. Cause it is super SUPER FUN. (And then add me. My username is... wait for it. Take a guess... "finnskimo" Didn't see that coming did you!?)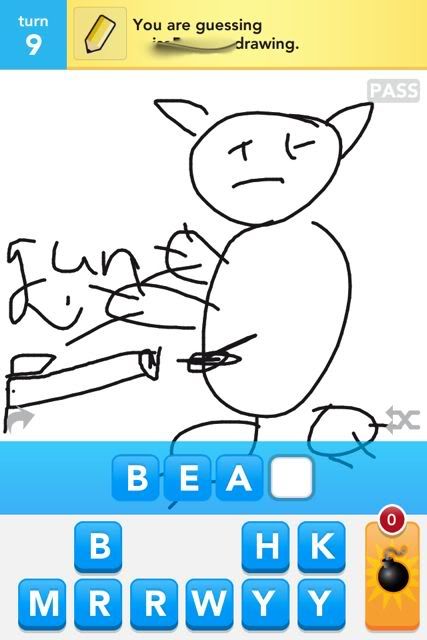 (notice how proud we are because she made a bear, that was getting shot!)
And then you can get Poop drawings from me. :)