Sometime this afternoon I started getting texts and facebook messages about hearing me on ABC World News Tonight.
Huh!?
Oh yeah, yesterday a local news station called and interviewed me for a while about the storm of the century. I talked mostly about how we have been living through storms for thousands of years. My grandparents lived through them in sod houses, I remember hanging out in a canvas tent with a wooden frame one time at camp during a storm. As long as everyone stayed safe and prepared, we would all be OK.
Watch
HERE
.
I did mention we had a plane that had to be tied down, and our car was parked in front of it...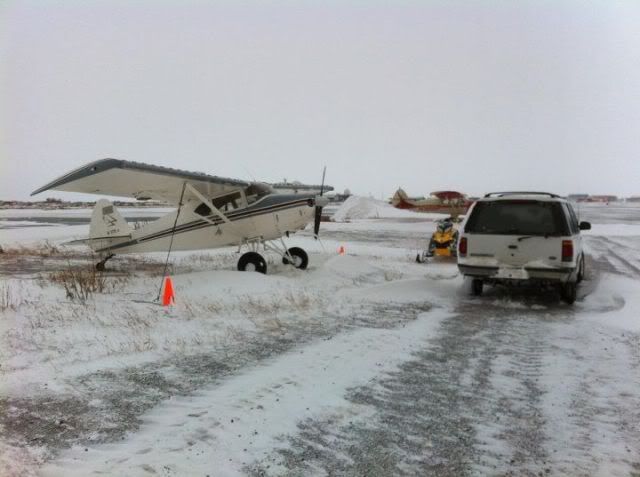 This was taken during the "eye" of the storm. Looking great so far!
And our plane did survive. But other people's planes weren't so lucky.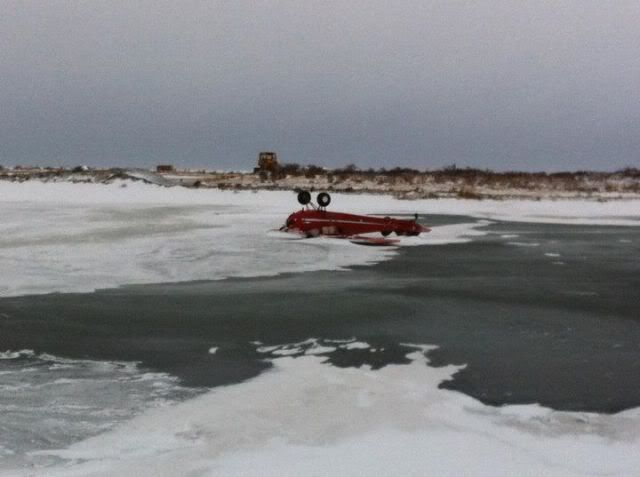 But the best part of the ENTIRE interview (I thought) was when I told the interviewer what my husbands facebook status said, "Dear God go ahead and take the House but PLEASE leave the plane alone!" HAhahahahahAHHAhah. Man, they didn't play that part!
Oh well. The good thing about being on National Nightly News for only a small part is that I still have 14 minutes of fame left in my life! Next time I hope they share humor with me!