He texts me all day long.
Seriously, his ginormous thumbs don't even detract from his texts. He texts me ALL. DAY. LONG!
And all night long too.
Saturday night, I got a text from him around 1:30 in the morning. I can't even find it to just copy and paste either. Dang.
Dean: Hi Babe!

Maija: Hi.

Dean: I have Crabs.

Maija: Oh. From who.

Dean: BIIIIG ONES!

Maija: Nice.

Dean: They are in the bathtub in the kids bathroom.

Maija: From WHO?

Dean: Staheli.
Yup...I love my husband. Even though he has Crabs. Big ones.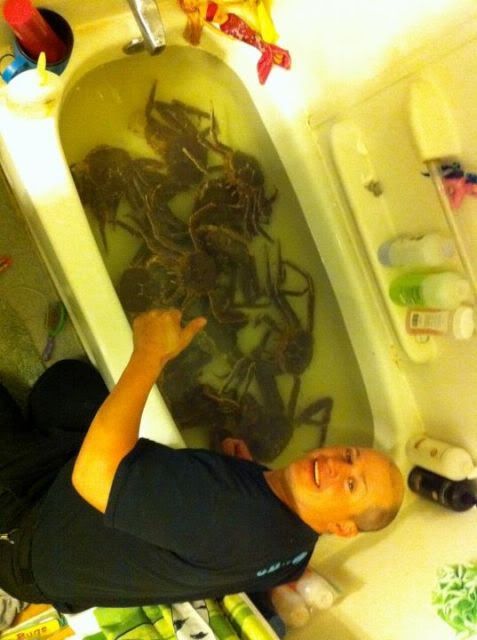 On another note. My daughters dumb little dog, Fritz, always sneaks in the bathroom and tries to drink toilet water even though they have a water bowl in the living room. Anyway, she saw water in the tub and jumped right in. She screamed like a person and hightailed it out of there. She hasn't been in the bathroom since. :)
On ANOTHER note! I lost the Election yesterday by about 300 votes. :( Oh well. I'm glad people understand the need for change, but people are afraid of it. So, I'll just keep doing what I do and truly putting "Kids First." Thanks for the support though, it was overwhelmingly positive!